Create, invoke, and manage any number of API calls using Catalyst API Gateway
Effortlessly create, maintain, and monitor requests from client applications and microservices through Catalyst's highly secure API Gateway.
Start Building for Free
Pay nothing till you deploy the project to productionGet a free, full-featured SandboxGet up to 125 million invocations free*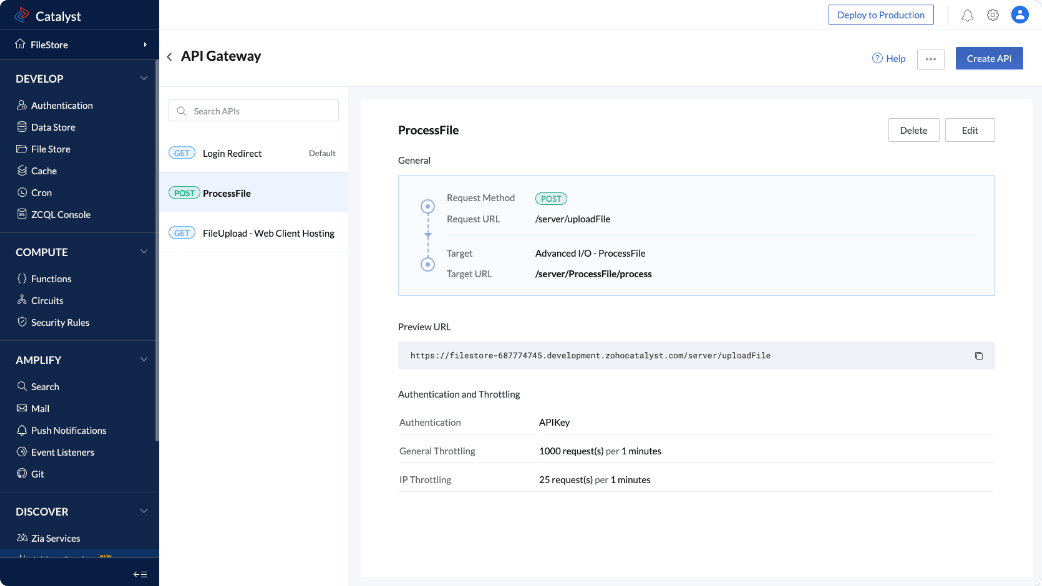 Advanced API Gateway
Achieve secure and authentic interactions between components in the serverless ecosystem with Catalyst API Gateway. Catalyst API Gateway is a powerful feature in Catalyst used to empower applications and innovative marketplace integrations.
It serves as a proxy server for the APIs to drive serverless functionalities, such as authentication, accessing end points of microservices, throttling, and many other services.
Learn more
Catalyst API Gateway for secure client requests
Enable or disable API Gateway on Catalyst platform as per your project demands.
Advanced Security

The highly-secure API Gateway with advanced security rules offers additional authentication features, such as OAuth and API key. The Gateway handles all client requests securely while preventing certain components from being directly exposed to clients.

Custom API End points

Create customized API end points using Catalyst API Gateway. The API Gateway can help to create significant API end points that are simple, customizable and easy to use.

Throttling

Enable IP based and time based throttling in your apps and microservices with Catalyst API Gateway. Set limitations and permissions to verify API requests. This will help to keep a check on unexpected app crashes, and allow only verified requests.
How does Catalyst API Gateway work?
Simply enable the API Gateway in your Catalyst project and get started. All your client requests to access the desired targets will be handled by the gateway.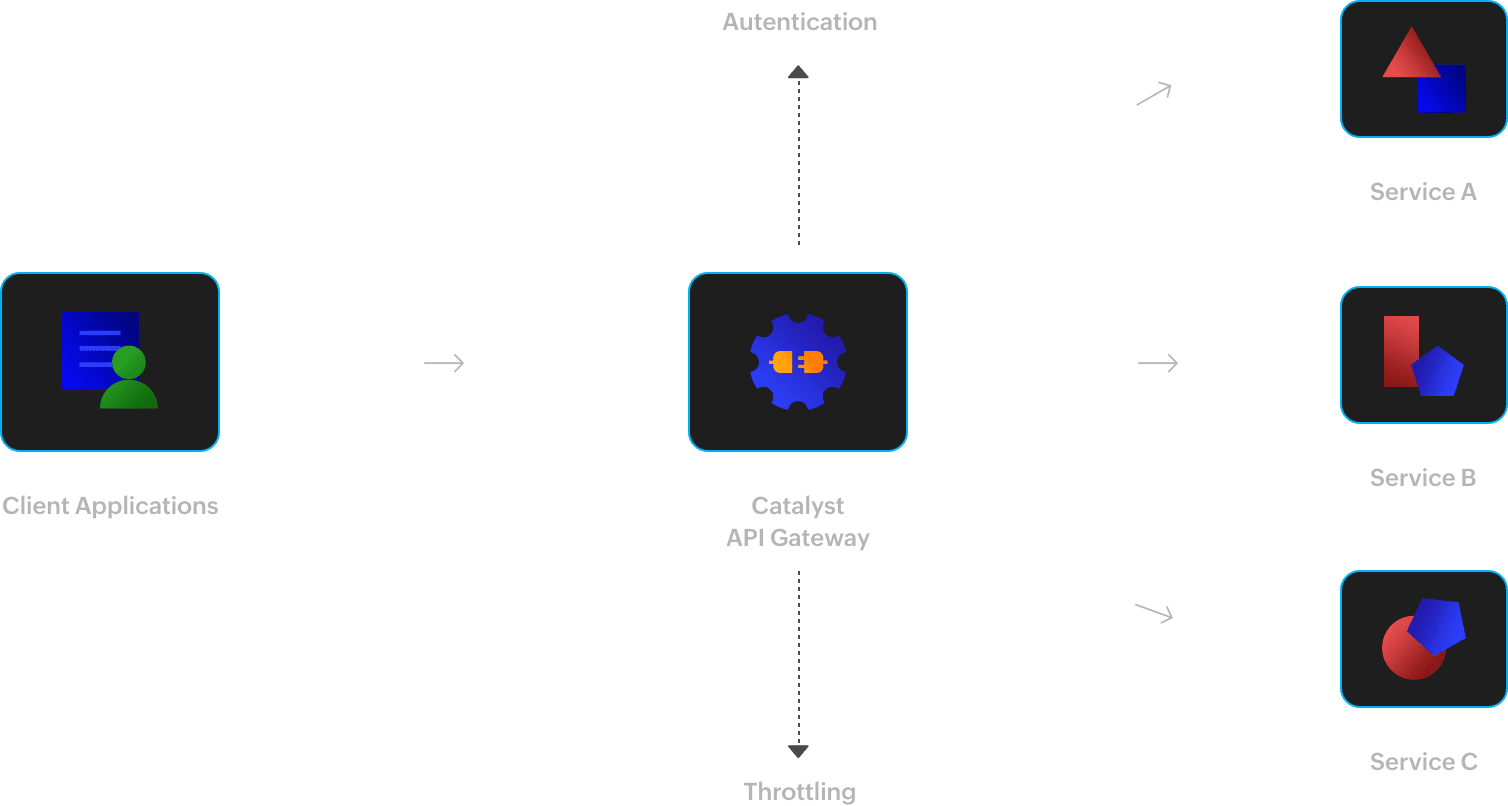 Serverless Application development, simplified with Catalyst
Start Building for Free
Pay nothing till you deploy the project to productionGet a free, full-featured SandboxGet up to 125 million invocations free*
*Free for the first year upon deploying your first project to production and considering single credit operations like Select Query in DataStore and heavy usage pricing