All
Case Studies
Testimonials
Case Study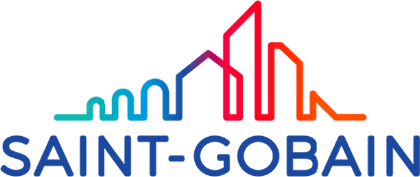 "Catalyst proved to be a powerful serverless suite in helping us bridge the gap in existing, independent supply chain systems. By simplifying serverless, Catalyst delivers great customer experiences and focuses on the pillars of privacy and security. We were able to develop the integration using Catalyst in just a week, and deploy it in a day."
Amanda Tighe
Project Manager, Saint-Gobain
Case Study

Case Study
"We were able to use the Catalyst platform to build quickly and deploy a cloud-based job evaluation portal that has greatly improved the reach of our solution among the job seeking community. We're highly impressed with the technical support offered by the Catalyst team, and the robustness of the platform that's housing our crucial application. We outgrew what the server world offered to, us and it was the right time for us to switch to Catalyst."
NJ Lakshmi Narayan
Founder and Director, BuildHr
Case Study

"Catalyst gave us an edge by being able to build and host two powerful Marketplace extensions within a short span of time. Both solutions have proved to be reliable and seamless in performance so far. We're also extremely happy with the tech support we've received from Catalyst team."
Kavitha Sugumaran
CEO, oApps
Case Study

"Catalyst helped KDG save money that would have been spent on server management, security, and app execution by running the entire application on Catalyst. The cron-driven application hosted on Catalyst is absolutely seamless and we love the relational database feature, which strengthened our data management in the app."
Case Study
"Being a startup, we've been highly impressed with the tech support and customization that Catalyst was able to bring to the table — allowing us to achieve our goals in an effortless way. The solution built on Catalyst was a smart and logical integration with Zoho Inventory that helped us minimize data redundancies, maximize efficiency, and create a seamless and sustainable storage container recycling system."
Shyam Sundar
CEO, Clean Label
Testimonial
"We are pleased with our Catalyst experience. We wanted to build a microservice to periodically integrate APIs from multiple third-party hosting sites like housing.com. I am not a hard-core techie. Yet I was able to understand and execute the serverless microservice, along with an entry-level developer from my team. We were able to deploy the project effortlessly using Catalyst CRON because of the simplicity of the platform, proactive technical support and detailed documentation."

Radha Rengachari
Managing Director, Spikra
Testimonial
"Our business involves building custom software solutions for our customers. In order to bill them based on the number of hours spent on projects and number of tickets raised, we used Catalyst to sync data from different SaaS applications like Zoho Projects and Zoho Desk and generate invoice. This automation of invoice helped to save time for us and also create an interactive payment UI for the customers. I would highly recommend Catalyst for building seamless serverless extensions and microservices."
Albert Jan Schouten
Owner and consultant, Tactick
Testimonial
"Our business involves selling organic Kratom products online. The solution built using Catalyst was a business extension of the solution involving Zoho Workdrive. We needed a solution that could seamlessly pull lab result certificates saved on workdrive and present our customers with information required for any Kratom product they are purchasing from our website. Catalyst helped to drive this informed purchase decisions, therefore improving our online sales."
Testimonial
"Catalyst serverless platform helped us extend the capabilities of our existing application in a perfectly customized manner. We were able to build extensions in the existing CRM with minimal effort and high level of security. The flow of the serverless project is seamless."

Brad Munz
Managing Director, KumoFlow
*Free for the first year upon deploying your first project to production and considering single credit operations like Select Query in Data Store and heavy usage pricing